Our Process: How We Make Mascots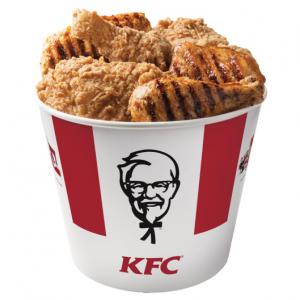 Your mascot is the personification of your brand. During the research phase, we launch our collaboration by learning exactly how you want to bring your brand to life with a mascot costume. We ask questions, identify your needs, and try to understand your performer's specifications. If you need a little inspiration, we share examples of our past work to help conceptualize your intent. When the research phase is complete, we will create and share your unique scope of work to ensure we have captured your vision and met your mascot design goals.
During the design phase, our expert sketch artists will review the scope of work and begin conceptualizing the best way to produce your mascot costume. In addition to aesthetics, we'll also consider important functional features like sightlines, mobility, and balance. You'll receive a fully-detailed sketch and have the opportunity to approve the mascot design before we move into production. Once you approve the sketch, our material specialists will review hundreds of fabrics and materials to identify the best for your brand goals. As with the sketch, you'll have the opportunity to approve all fabrics before we proceed.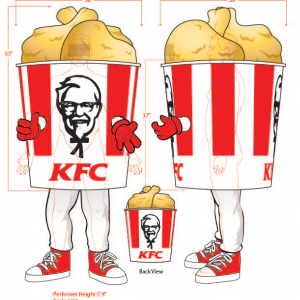 Select Custom fabric and colors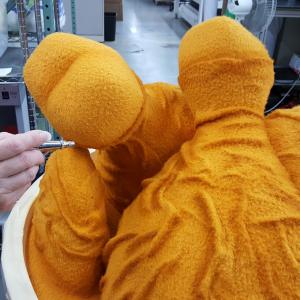 Our highly skilled craftspeople work to bring every facet of your brand character to life. We deploy industry-leading technology like vacuum-forming to create mascot heads and dye sublimation to customize fabric designs. The bulk of your mascot is done by hand – with pride – at our Milwaukee facility. Our meticulous team of designers, artists, and sewers obsess over every detail, from softness of fur to glint of eye, to ensure your mascot costume rings true to your brand.
From the beginning of the mascot design process to long after your mascot costumes are delivered, Olympus Mascots will be on hand to extend our services so you get the most out of your mascot for years to come. We provide free training videos for the performers at the heart of your costumes, as well as accessory packages that ensure your comfort year-round inside the suits. We also offer full refurbishment services to keep your mascot looking on-point and on-brand for the life of the character. With Olympus Mascots, your brand gets much more than just mascot costumes: you get handcrafted characters tailored to your brand goals, from a dedicated team who understands mascot brand marketing inside and out.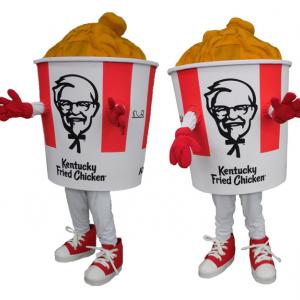 provide training videos & accessory packages