Ace The Aviator Mascot - ASU-Newport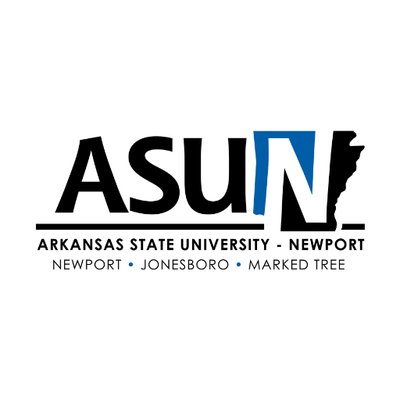 Look, up in the sky! Is it a bird? Is it a plane? It's Ace the Aviator! The story of ASU-Newport's Ace the Aviator mascot begins in Newport, Arkansas. ASU-Newport is a two-year public college in the Arkansas State University System that offers degrees ranging from diesel technology to cosmetology. In March of 2018, ASU-Newport began the university mascot creation process. Let's soar through the story of Ace the Aviator!
Fastening Ace's Seatbelt
ASU-Newport wanted a way to unite their three campuses. With no sports team, they turned to a mascot. A university mascot gets students excited and creates a unifying persona on and off campus. Students, faculty, staff, alumni, and community members hopped on a plane of ideas to find the perfect ASU-Newport mascot. Ace the Aviator was inspired by the school's location on an old army air field.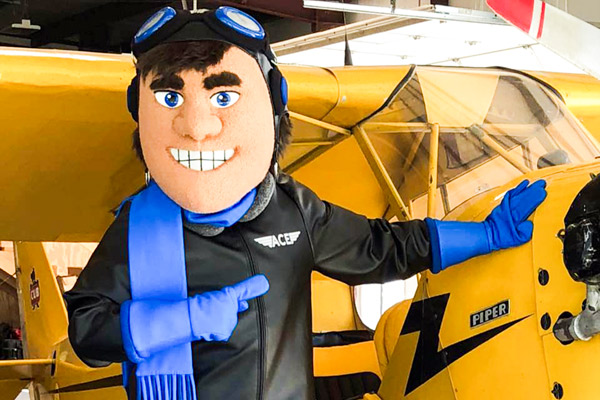 Ace Touches Down
Ace's initial landing on the ASU-Newport campus was a university mascot introduction like no other! In September of 2018, students from across all three ASUN campuses were dismissed early from their classes and gathered for a picnic with faculty members and the president of the Arkansas State University System. During discussion of what went into the ASU-Newport mascot selection process, the roaring sound of a plane was heard overhead. The speaker at the time goes, "Oh, that's Ace. He's about to land now!" As Ace landed at the welcome event, he was met with thunderous applause. An Arkansas Army Air Guard brought a Blackhawk plane for display at the aviator mascot's introduction.
Preparing for Flight
Not everyone has what it takes to fly like Ace the Aviator! When searching for mascot performers, ASU-Newport turns to their student ambassadors. The chosen mascot performers are engaged and involved on the ASU-Newport campus. Ace mascot performers are trained by a former Arkansas State Red Wolves performer who once competed nationally in the college mascot national championship. ASU-Newport avidly uses their university mascot and relies on engaging and reliable performers. According to ASU-Newport, mascot performers bring a mascot to life. Check out the do's and don'ts for mascot performers to learn more about how to prepare your mascot performers!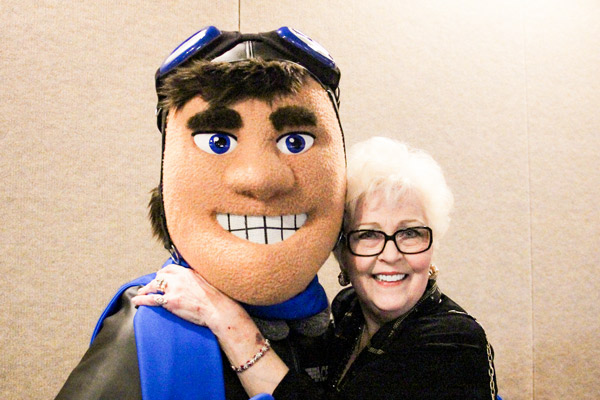 A High Altitude of Engagement
Having a university mascot has allowed ASU-Newport to reach high altitudes of engagement. Ace attends numerous community events, such as Christmas parades and holiday dinners. The aviator mascot has a large presence on the ASU-Newport campus. You can catch Ace at the fall and spring welcome weeks, as well as wandering through campus interacting with students. Ace helps students engage with one another outside of education. The university mascot gets students excited and builds a great culture at ASU-Newport.
"The team at Olympus was outstanding! They helped create the newest member of the ASU-Newport brand, providing guidance and support as we navigated the design process. We're able to build brand excitement with a persona that has become a member of the ASU-Newport family. Ace the Aviator is who he is, thanks to Olympus!"​
Tip 1
The performer makes the mascot…take the time and train a good one!
Tip 2
Use a university mascot as part of your college's brand. Create a relatable character!
Tip 3
If you're crafting a human mascot, order five finger gloves for the best comfort and flexibility.
Get custom Mascot Costume Quote!