Sparky The Sun Devil - ASU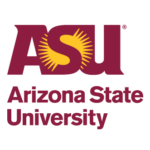 In the hot sun of Tempe, Arizona lives Arizona State University's Sparky the Sun Devil. Sparky was born on November 20th, 1946 as Arizona State University's Mascot after students voted for the college to change their name from the "Bulldogs" to the "Sun Devils". Students, faculty, alumni, and season-ticket holders were given a voice again in 2013 when they voted on the current Sparky design. Ever since, Sparky has been adored and represents all things Arizona State University.
The Life of a Sun devil mascot
Sparky the Sun Devil attends roughly 300+ sporting events, community appearances, and other functions throughout the year to see his fans.
At every football game, Sparky leads the team out of the Tillman Tunnel while crawling out to mid-field. Then, the players run out behind him as fireworks go off in the background. As ASU Special Events Manager Tony Grandlienard says, "It's one of the most exciting entrances in college football." Sparky continues to bring excitement throughout the game as he does a pushup for each point scored while the crowd counts and cheers him on!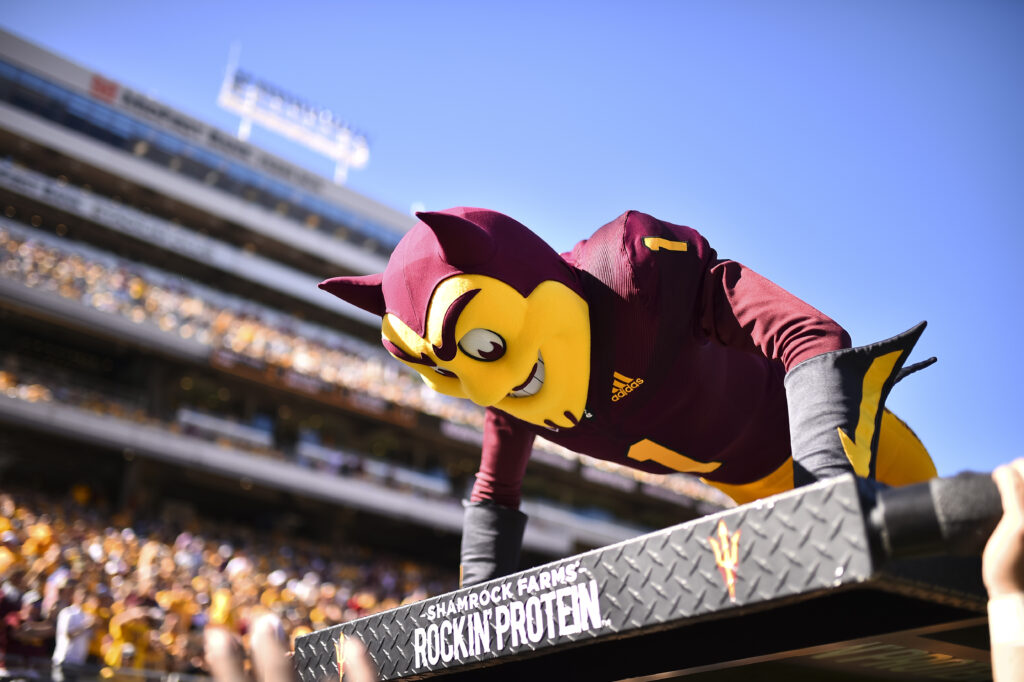 Sparking School Spirit
Having a university mascot has allowed Arizona State University to engage with its students in ways no one expected! In 2019, during freshman fall welcome 12,000+ students were surprised by Sparky propelling down from the basketball arena rafters right onto midcourt. This got the arena rocking and showed the incoming freshman what ASU is all about.
Devilishly Good Mascot Performers
It's hard work being a school mascot performer! That's why Arizona State University holds tryouts twice a year, that are open to all students. The team then holds weekly workouts and practices for Sparky with the Spirit Squad and Dance Team. This keeps Sparky in shape and builds team chemistry with everyone that shares the field with him on game days. Check out our do's and don'ts for mascot performers to learn more about how to prepare your mascot performers!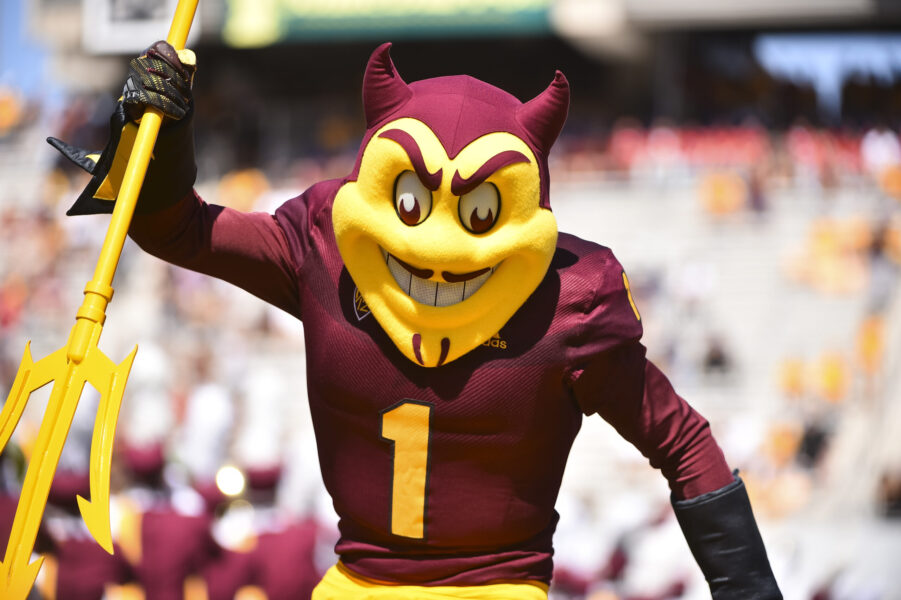 the sun of social media
The university mascot has become the face of ASU and loves to engage with all his fans on social media. In fact, to this day, Sparky has the most likes and engagement on a single Twitter post from Arizona State University's social media, ever! You can see for yourself on Sparky's Twitter or Instagram.
Seeing Sparky In Action
Not only does Sparky attend nearly all of ASU's sporting events but Sparky also loves to see his fans at community events like Sparky's Tour. During this, Sparky visits local elementary schools to spread goodwill and encourage students to work hard. You can also see him at the annual Pat's Run fundraiser for the Pat Tillman Foundation. Sparky leads a group of around 30,000 fans as they participate in a 4.2-mile run. Sparky also makes time for his fellow mascot friends like at local pro Mascot Birthday Party's where all the mascots in the valley attend each others birthday parties.
"Everything from communicating to design was well executed. We are happy with the results and quality of the suit. We knew about Olympus because we had used them for some of our previous suits and are excited to be apart of the Olympus family!"
Arizona State University Mascot Tips
Tip 1
Make sure the suit is comfortable enough for someone to be inside it for an extended duration of time. Function is just as important as aesthetics.
Tip 2
Allow yourself enough time to design a suit. Get ahead of your timeline and begin the process as early as possible. Factor in creating the suit and shipping, it could take longer than you think.
Tip 3
Think of the climate and conditions your mascot will be in. For Sparky, the desert is hard to handle so the suit needs to be as cool as possible. Check out our guide to keep your mascot performer cool!
Get custom Mascot Costume Quote!