Truliant - Truceratops the Dinosaur Mascot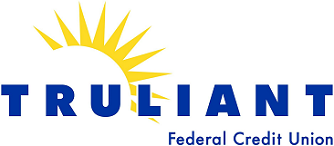 Prior to the Truceratops mascot costume, Truliant Federal Credit Union had a "Dollar Dog" mascot. In 2018, they wanted to rebrand to something more colorful and revamp their mascot program. The Truliant marketing team started brainstorming new mascot ideas, and they came up with the Truceratops mascot – a big yellow dinosaur with a fun and entertaining name that kids would really enjoy. Once the idea was born, Truliant partnered with a local illustrator, Kyle Webster, who created the design.
Mascot Marketing Efforts
At each of the Truliant branches, they have an interactive kids' section with games and activities including Truceratops. In addition to finding Truceratops in the kid's section, he can also be found online on Truliant's social media accounts, and in-person at events. Truceratops attends a variety of different community events throughout the year, and Truliant tries to get him out in the community as much as possible. Truliant even partnered with the Greensboro Swarm, a local affiliate of the Charlotte Hornets, and Truceratops handed out game tickets!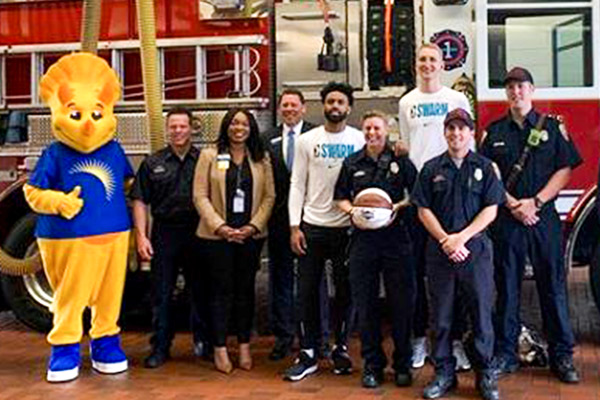 In the coming months and beyond, Truliant has plans to increase its mascot marketing by including Truceratops in its brand strategy. They hope to expand the reach of Truceratops and start bringing him to different branches to create fun interactions with members. In addition, they hope to get Truceratops involved with even more community events throughout the year.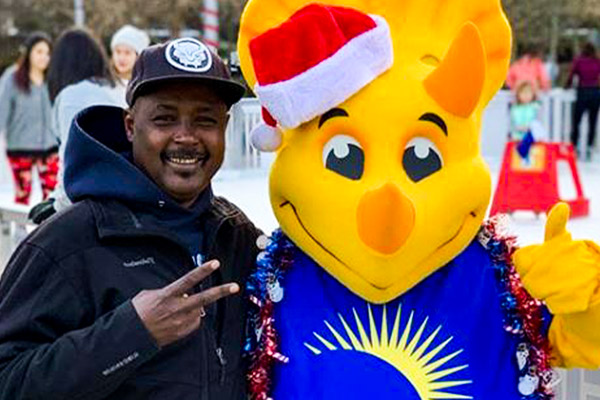 Recognizing the Brand Behind the Dinosaur Mascot
Right now, the main goal for Truliant Federal Credit Union is to get Truceratops well known in the community and make him easily recognizable. Truliant has been able to increase its brand recognition immensely with the use of Truceratops as its brand mascot. When members and non-members see Truceratops at local events or online, they associate the big yellow dinosaur mascot costume with Truliant's brand. Having the mascot allows them to personalize the experience that their members and followers receive; it's a great way to get more connections with their current and potential members.
"Truceratops has had a huge impact on our brand by building and strengthening our brand identity. Having him as our mascot helps keep Truliant top of mind and increases our brand awareness."
Truceratops on Social Media
Promoting Truceratops on social media is still a new process, but Truliant is trying to come up with new and different ways to promote him that will appeal to both parents and kids. With TikTok becoming a growing social media trend, Truliant has created an account for Truceratops so he can appeal and be relevant to kids. You can find Truceratops on his own 
Facebook
 and 
TikTok
 accounts, or find him featured on Truliant's 
Instagram
 account!
Truliant used social media to introduce their mascot for the first time with a video skit. Since then, they have created additional videos and posts involving Truceratops, and they participated in the Dolly Parton Challenge. So far, all the posts with Truceratops have received a lot of fan engagement and followers love seeing him in their social feed. 
Looking Back on the Mascot Design
Looking back on the design process, Truliant offers this advice: make sure to consider adding cooling and air circulation systems to help ensure a comfortable experience for your performers. In addition, Truliant wishes they would've thought about adding some mascot accessories to their original purchase, so everything could have been made at the same time.

An Internal Mascot's Positive Impact
Unlike most custom mascots, Bee the Solution was created to be an internal mascot for the Franklin Johnston Group. When he makes his regular appearances, no one knows who is in the costume. The bee mascot exists to motivate employees and is part of an internal award system program. Every week, employees will nominate one another for the "Bee the solution" recognition award. When the email announcing the winner is sent out, it generates a large amount of employee engagement.
The bee mascot also walks around the office handing out candy and wishing employees a happy birthday. Employees always know something good is coming every time they see the bee buzzing around the office!
"Our experience of working with Olympus Mascots to bring Truceratops to life was really seamless. The Olympus team was very knowledgeable, quick with responses, and very transparent throughout the entire process. We were new to the mascot world and had a lot of questions, and Olympus was always super helpful and patient and got our answers to us as soon as possible. Overall, it was a really positive experience working with Olympus Mascots."​
Mascot Tips From truliant
Tip 1
Make sure to do your research and find a good professional team like Olympus Mascots.
Tip 2
Make sure you have a set idea of how you envision the mascot and have good illustrations to start.
Tip 3
Don't be afraid to ask questions during the design and production process.
Get Custom Mascot Costume Quote!