Two Men And A Truck - Truckie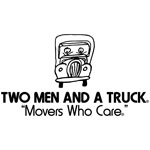 Two Men and a Truck is the fastest-growing franchised moving company in the United States. In 2002, the company added to its marketing strategy by creating its very own mascot, Truckie. A former franchisee's drawing inspired the design, and later Truckie was presented to employees at the company's annual meeting. As of April 2017, Olympus has produced over 40 Truckie costumes for franchises across the United States and Canada.
Truckie in the Community
Truckie travels to different events to engage with the community and promote the company. Truckie has been to many high profile events, including making an appearance in Times Square during rush hour!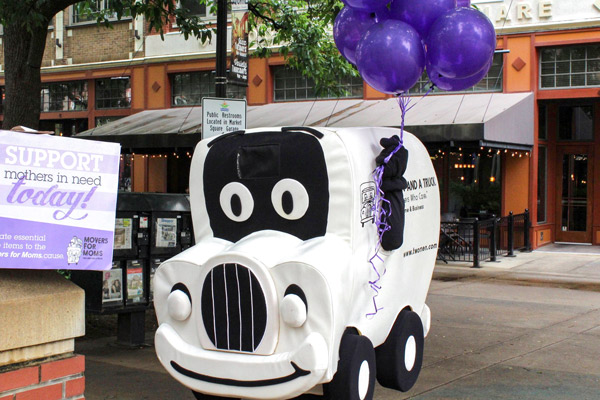 Truckie and the Brand
Truckie is the essence of Two Men and a Truck's core values: Be your best and have fun. In comparison to other marketing tools, Truckie is what most people remember about the Two Men and a Truck's brand. Since his introduction, Two Men and a Truck franchises all around the country have been able to connect with families in a fun, personable way through their mascot, Truckie.
"Olympus Mascots have been great to work with right from the beginning. Tracy Jones and their entire sales team have been responsive to any question or issues the franchises have had over the years."

Overcoming Challenges with Truckie
Truckie was originally designed with cloth material, but Two Men and a Truck quickly discovered that cloth was difficult to clean. To fix this conundrum, Two Men and a Truck and Olympus worked together to change the material from cloth to vinyl. Since vinyl has a slick texture, it is much easier to wipe off any dirt Truckie would collect. If you're in the design process for a mascot, Two Men and a Truck say you should
make sure that your costume is washable if it is going to be used regularly.
Another challenge Two Men and a Truck finds is shipping and storing their mascot. Truckie is a large mascot – roughly 45 inches tall and 32 inches wide – so it takes a great deal of planning to get him from one event to the next. Two Men and a Truck accommodate Truckie while traveling by transporting him in a custom sized travel bag!
Overall, Truckie has been a successful addition to Two Men and a Truck. People of all ages love interacting with Truckie, and the company enjoys engaging the community with their brand via their popular mascot.
Two Men and a truck Mascot buying Tips
Tip 1
Consider the materials used and how you will clean the costume
Tip 2
Think about how you will ship and store your mascot
Tip 3
Interact with kids who are present to make your mascot even more successful
Get Custom Mascot Costume Quote!